Our strong foundation is built on competence, sound management practices and commitment to customer satisfaction. Our Textile Unit has successfully delivered more than a million meters per month through our manufacturing facilities in Pune.
Today, IZiel Group has diversified its business in the Engineering Service, Healthcare Engineering and Realty Segment. At IZiel, we maintain procedural standards for every business function of the company. Our comprehensive evaluation and monitoring system ensure effective and timely deliveries.
IZiel team includes a pool of highly qualified and diverse professionals with an optimum mix of experience and enthusiasm. Along with our in-house engineering team, we have a comprehensive network of external specialist consultants and partners whose knowledge can be accessed for a total comprehensive solution. Our team has diverse experience in various industries and are well equipped to work on international client projects.
Our facilities are well equipped with world-class communication, collaboration, and engineering infrastructure with 24-hour security and access control. The company is well positioned to offer customers the established benefits of off-shore outsourcing.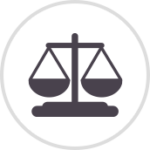 Integrity & Trust
Build Relationships within our team and with our clients.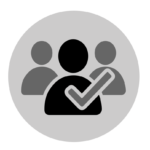 Competence
Build Competent Teams to deliver value added outcomes.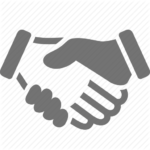 Walk the Extra Mile
Be an equal partner with the client to achieve their goals.
B.E Mechanical
M.S Engineering Management (U.S.A)
Sarvesh Mutha
15+ years of Entrepreneurial Experience in Engineering & Realty Industry.
International Experience in Finance, Strategy Development and Marketing.
MS Mechanical (USA)
MBA Leadership & Marketing (USA)
Ankur Naik
Master Black Belt - Design for Six Sigma
PMP Certified
12+ years Expertise in the Healthcare and Automotive Industry
Dr. Narayan Pisharoty
CTO
B.Tech Electrical, IIT (B), M.Tech IIT (K)
PhD Carnegie Mellon – Medical Electronics
Dr. Narayan Pisharoty
45+ Years experience in Electronics Industry
International Alliances, Product Development & Business Development are core expertise.
Balu Salunke
Partner, Fixture & Gauge Design
Dipl. Mechanical Engineering
Balu Salunke
16+ years of experience in Fixture & Gauge Design for Automotive Companies
Strong Concepts, Task Manager and Delivery Expert for Fixture Design Projects